The Imixs-JSF-Sample Application
The Imixs-Workflow project provides a Sample Application which demonstrates the behavior and the concepts of the Imixs-Workflow Engine. The source code can be downloaded from GitHub. The following section gives a brief overview how to build the sample application and how to deploy it into an Application Server. This installation guide is also helpful to get a better understanding what is necessary to integrate Imixs-Workflow into your own project.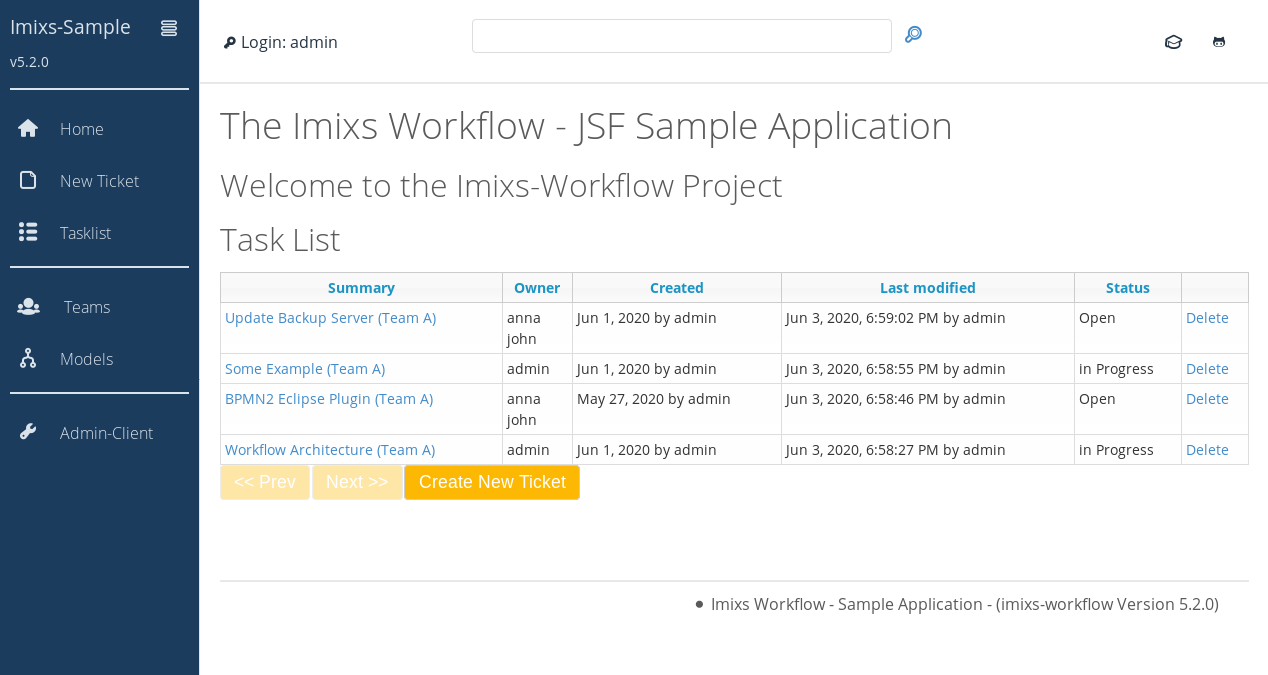 This introduction refers the basic steps needed to get the Imixs-Sample Application up and running on different platforms. If you need further informations about the deployment of the Imixs-Workflow components, see the section deployment for more detailed information.